Important Domestic Stuff
Weather:
Temperatures range from 25 to 32 C (77-90 F).

Dress:
Dress for all sessions is casual. Some people may prefer to wear more formal dress for the Opening Ceremony. We would encourage all delegates to consider bringing their national or traditional costumes to wear for the Conference Dinner.


Electricity:
Electricity at the Conference Hotel is 220 V AC (50 Cycle). However, electrical outlets elsewhere in Jamaica could be 110 volts or 220 volts AC (50 Cycle), depending on your location.

Currency:
The local currency is the Jamaican dollar, but most hotels and restaurants accept US$.
Major credit cards (Visa, Master, Amex, Diners) are widely accepted at most hotels, restaurants and stores.

Tipping:
There is no tipping in the Conference Hotel.
Many restaurants and bars include a 10-15% service charge on the bill, but when this is not included, 10-15% is the general rule. The same level of tipping applies for taxi drivers. Airport and hotel porters should receive the equivalent of US$1.0 per bag.

For more details of "Important Domestic Stuff" see:
http://jamaica-guide.info/

top
Things to see and do in and around Ocho Rios
Blue Mountain (69 miles)
Coyaba Botanical Gardens (2 miles)
Dolphin Cove (3 miles)
Dunns River Falls (3 miles)
Fern Gully (2 miles)
Green Grotto Caves (21 miles)
Horseback Riding (10 miles)
Martha Brae River Rafting (46 miles)
Port Antonio (67 miles)
Dolphin Cove

Cuddle with Sugar, get rubbery, wet kisses from Mitch, or let Cometta and Betta take you for a spin around the cove. Click here to find out more about the special PCF4 rates for Dolphin Cove tours.
Craft Markets

Wood carvings, straw hats, t-shirts, jewellery or dyed fabrics…these one-stop shops carry a wide variety of gifts for even the most budget-conscious shopper.

Water Sports

Snorkel. Windsurf. Dive. Whatever your pleasure – on or under the water – you can find it in Ocho Rios.
Dunn's River Falls

Climb 600 feet up Jamaica's most spectacular and famous waterfall, fringed with lush gardens and spilling onto a small golden sand beach.
Nine Mile

Make a pilgrimage to the birthplace of the world's greatest reggae icon, Bob Marley. Visit his shrine, and pay your respects to Jamaica's favourite son.


Harmony Hall

Renovated historical architecture meets modern fine art in this gallery-cum-restaurant.




Wassi Art

Experience art in the making at the gallery and studios of talented intuitive Jamaican potters and painters.


Gardens

Exotic tropical flowers and trees abound, often with a bubbly stream or waterfall nearby. Ocho Rios' gardens are landscaped acres of paradise, breathtaking and inspirational.



Horseback Riding

Ride along secret trails and by-ways through quaint rural villages and lush green pastures. Then, if you like, take your horse to cool off with an exhilarating swim in the sea.




Fern Gully

Miles of greenery sprouting in an old river gorge. Fern Gully is home to over 500 species of fern, many of which can be found only in Jamaica.


White River Valley

There is a hidden paradise seven miles outside of bustling Ocho Rios, Jamaica. As you begin your descent peace and pleasure all in one place. This is White River Valley.

| | |
| --- | --- |
| The calm surroundings greet you, sprinkled only with the call of exotic birds, the murmur of the river and the laughter of those having the time of their lives. | |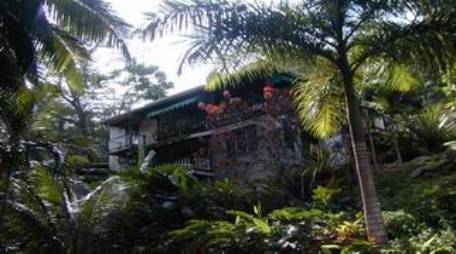 For more details of things to see and do in and around Ocho Rios, visit:
http://www.visitjamaica.com/resorts/ocho/default.aspx
For more details of Jamaica, visit:
http://www.visitjamaica.com/

top